With experience across all sectors of lighting control and building automation we can design, supply, commission and service your lighting control system and building automation system.
New installations
System Design
We work with all relevant stakeholders on any project to ensure that customer expectations and requirements are satisfied at project handover.
Customer Drivers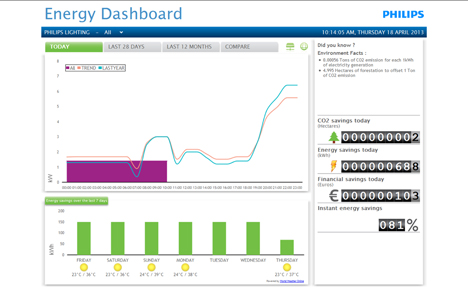 It is important to understand why the customer wants a lighting control system and building automation system. This ensures that the correct decisions are made when prioritising the factors that need to be addressed in system design.
Energy savings
Automatic control
Remote control
Luxury finishes
System monitoring
Energy monitoring
Centralised integrated control
Customer Requirements
To successfully manage customer expectation, it is necessary to ensure the customer requirements are realistic to deliver the desired outcome.
Green star ratings
BCA requirement
Sufficient control points
Sensor detection areas
Timed control
Daylight control
Multizone control
Load types
Specified system integration.
Emergency lighting
Control Philosophy
For the customer to understand what we will be delivering, a plain english document describing the control philosphy will be developed to explain exactly what functions the system will perform.
User button actions
Sensor actions
Sensor detection range and sensitivity
Integration functionality
Automatic timed events
Central monitoring functions
Remote functionality
Hardware Design
Based on the customer drivers, expectations and requirements in addition to the control philosphy that evolves from this, the system hardware can be designed to meet the requirements. A line diagram showing the system schematic and wiring specification is produced to be used in conjunction with the electrical drawings. A bill of materiels will be generated from the system schematic.
Hardware Supply
Viridis Systems has agreements with manufacturers and national distribution networks to be able to procure the specified hardware as required. Because the material is sourced at or close to the point of manufacture, Viridis Systems is able to provide a high level of service and warranty support for any hardware that is supplied by Viridis Systems.
Commissioning
Commissioning is carried out following CIBSE commissioning guidlines where appropriate.
CIBSE Commissioning Code C: Automatic Controls
CIBSE Commissioning Code L: Lighting
CIBSE Commissioning Code M: Commissioning Management
Viridis Systems has a vast amount of commissioning experience from the smallest residential job to the largest commercial project working at all levels of complexity.
After Sales Service
Once a project has been handed over to the client, Viridis Systems will continue to support the system for the life of the system. Often an inexpensive phone call to request a remote system log-in is all that is required to solve any immediate problems and we provide on-site service calls as required.
Existing Installations
With over 25 years experience in programming lighting controls systems, we are an accredited programmers with Philips Dynalite, Tridium Nigara, Clipsal CBus, DALI and KNX.
Addition/Integration
Where homes or buildings have an existing lighting control system already installed, new technologies are becoming available to integrate or update your system. For example, the lighting user panels need to control the AC or your would like tablet control of all systems or an energy dashboard is required to monitor electricity consumption. Viridis Systems can advise, supply the relevant hardware and program the system to your specification.
Re-configuration
if you are changing your lighting control system or building automation system in any way then it is best to contact us before you start. Where a home or building is renovated or refurbished, control hardware can often be re-used by simple reprogramming. If load types have been updated to florescent or LED then we can advise on the most efficient method in terms of cost to make your system continue to perform as well as it did before.
System Tuning
In the commercial office space, energy conservation measures such as daylight harvesting and lumen maintenance are often used to run a lighting system as efficiently as possible. Over time furniture is moved, lamps become dusty, light fittings and sensors are moved, wall and carpet colours are changed. All these changes affect the amount of light that is picked up by a PE sensor in relation to the amount of artificial light that is generated by the light fittings. This will affect the light levels at the work surface to be be unnecessarily high or dangerously low. The lighting controls system should be re-tuned periodically to ensure that it is running at optimum efficiency.
Repair
From time to time a system component will fail due to a power surge, misuse or by simly reaching it's end of life. In an emergency, we can talk an electrician through a bypass procedure to ensure that lighting is at safe levels before attending site to ascertain the fastest and cheapest way of returning the system to full functionality