At Viridis Systems we are experts in lighting control and building/home automation systems.
We have experience in all sectors of the building industry.  We provide lighting control solutions for any application, ranging in size from smart homes to large commercial projects.
Viridis Systems is based in the Blue Mountains and serves the Sydney area and the NSW Central West.   It was was founded in 2013 by technical director Crispin Rock.  Since then Viridis Systems has established a reputation for successfully delivering projects that satisfy customer expectations.
Crispin is an electrical engineer with extensive experience in working with lighting controls in Australia and internationally.  He has been responsible for numerous notable projects – both locally, and in Europe, the Middle East, Africa and Asia.
Focus
Our focus is providing technical solutions that promote sustainability in the built environment.  We do this by integrating lighting systems that provide optimal sustainable outcomes.  These systems are designed to achieve the best possible result in terms of user comfort and energy efficiency.
Sustainability      
Sustainability is a core value at Viridis Systems. This is driven by two principles:
ecological concerns
engineering best practice
Resources are limited and should always be used efficiently.  The drive to be ever more energy efficient means that buildings services are at the cutting edge of many technologies.
We recognise that lighting and building services make a major contribution to energy consumption.  We know this impact can be counteracted by the smart use of loadings in combination with controls to significantly reduce usage.
To ensure we deliver the best possible outcomes we stay up to date with building services engineering research and development. We are in regular contact with manufacturer's R&D teams and hold membership of relevant professional organisations.
Integration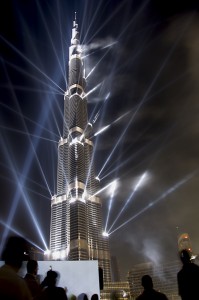 Viridis Systems provides fully integrated controls solutions customised to client needs.  We can provide stable lighting control for any lightsource.
These may include LED fittings, high efficiency fluorescent lights, cold cathode and neon and other options.
We can give expert advice on the most efficient form of lighting controls.
We can recommend and implement options such as switching, phase control dimming, analogue dimming, pulse width modulation dimming, DMX, DALI or any other industry standard.
Lighting control systems can be integrated with
AV systems, blinds
curtains and shutters
door locks and garage doors
heating and air-conditioning systems
irrigation
fire alarm and security systems
We achieve this by the use of open protocols such as BACnet, Modbus and OPC or via serial communication to proprietary protocols.  Simple dry contacts are often sufficient.
All systems can be controlled from any point on the lighting control network or  from any of the integrated systems – for example, a light switch, smart phone, motion sensor, or other device.
The result is the lighting system of your building or home is simple to control and has maximum energy efficiency.
Accreditation
Crispin Rock holds the following accreditation.
     
Certified Dynalite Dimension Dealer and Programmer
      Certified Tridium Niagara AX Framework Programmer
           
Certified Clipsal CBus Programmer
       Certified KNX Programmer
        Member of the Chartered Institute of Building Services Engineers
                     Member of the Society of Light and Lighting
       B. Eng (Hons) Electical and And Electronic Engineering (Portsmouth, UK)